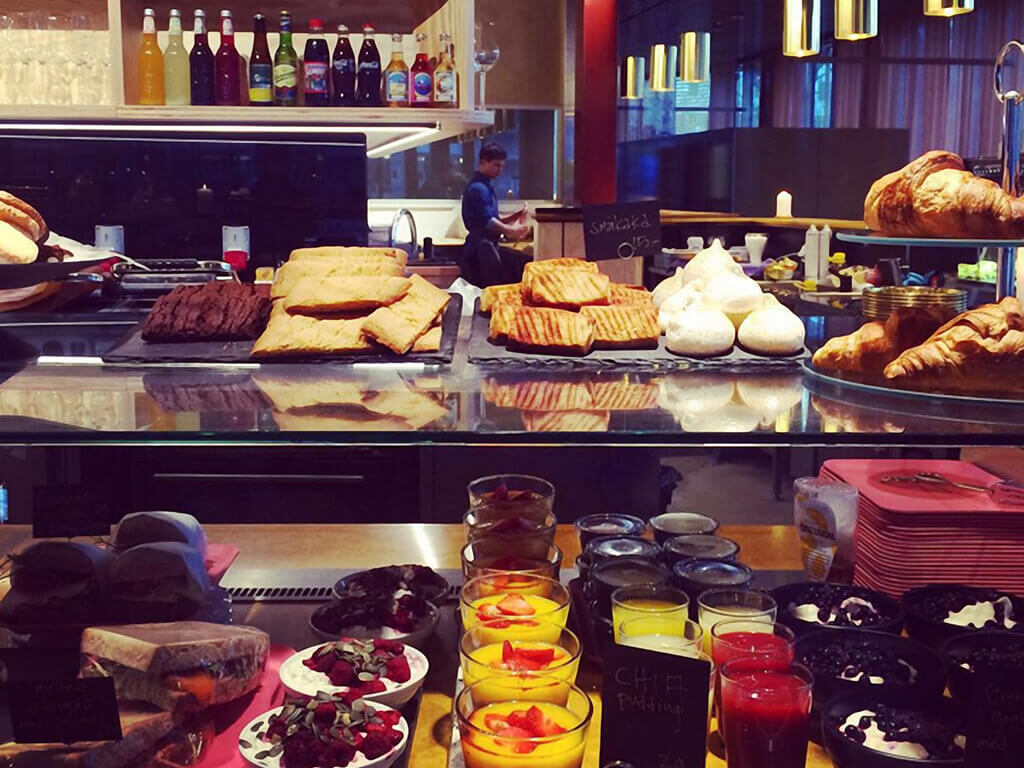 Our café is located in the golden building. That's where our reception is too, for any questions you may have and to make reservations. The café is open for the public and is often frequented by staff with a connection to the Johanneberg Science Park. It's a really nice meeting place from chit chat and informal meets to conferences.
We serve breakfast, healthy juices, smoothies, high-energy drinks, fresh fruit, fruit salad, sandwiches, soup, pies and pizza, as well as delicious tea and coffee. We are fully licensed to serve beer and wine.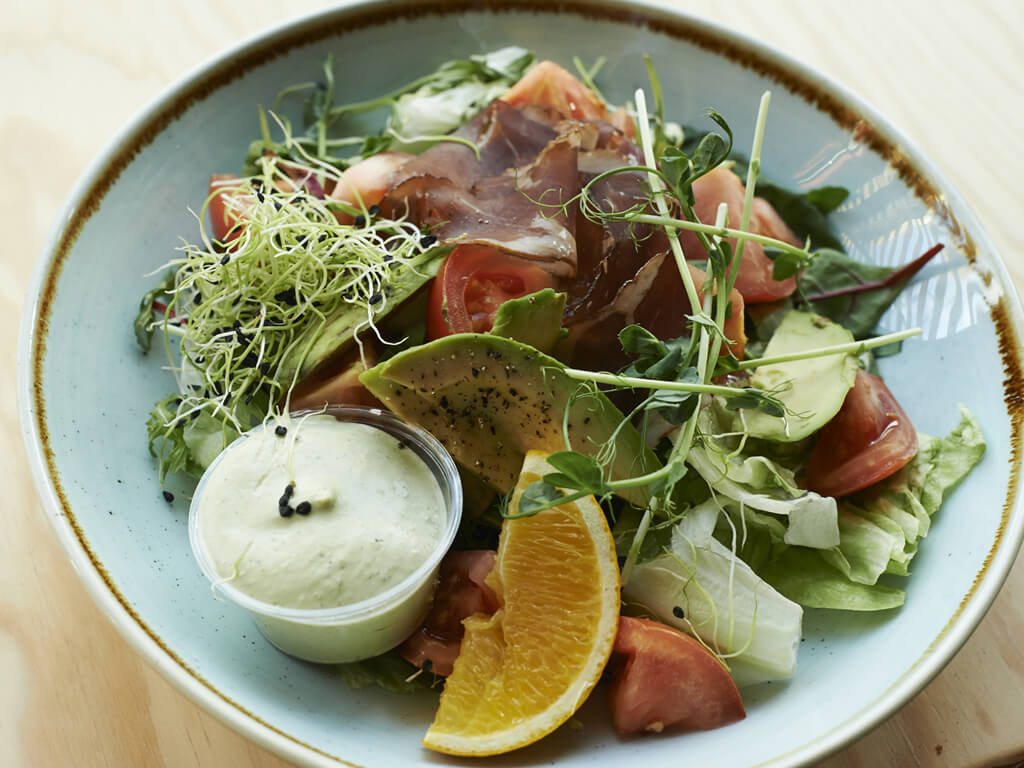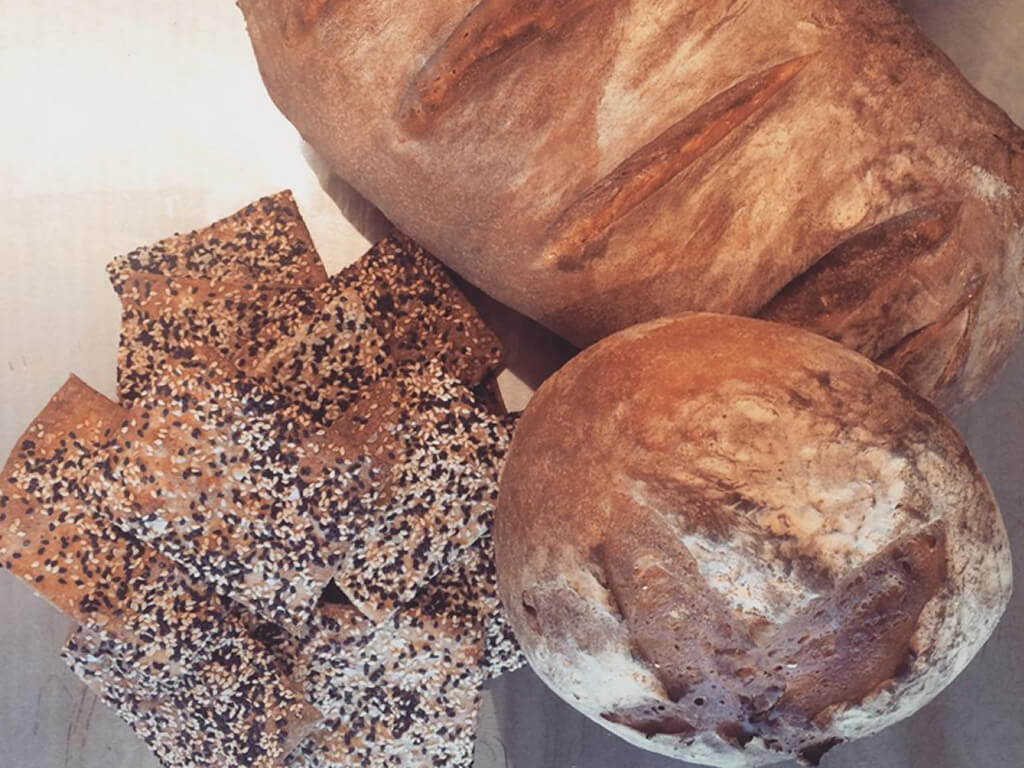 We always bake all our own bread. And we don't mean Bake Off baking, we make proper bread: mixing, kneading, proofing and baking. So it's really really fresh. Heavenly bread, topped with cold cuts. Delicious buns and pastries. Try them!
We've installed a proper wood-fired oven that produces the most amazing pizzas, and makes the place smell lovely. We serve a range of delicious pizzas, so check the menu for today's winner. Pizzas are served between 11am and 2pm.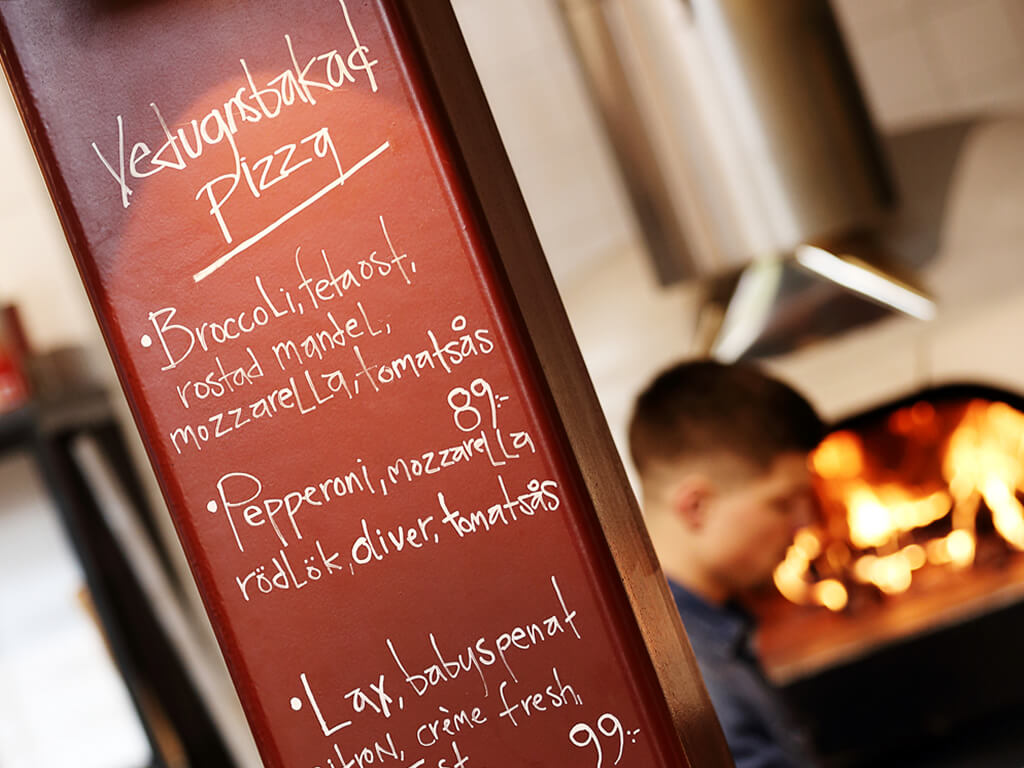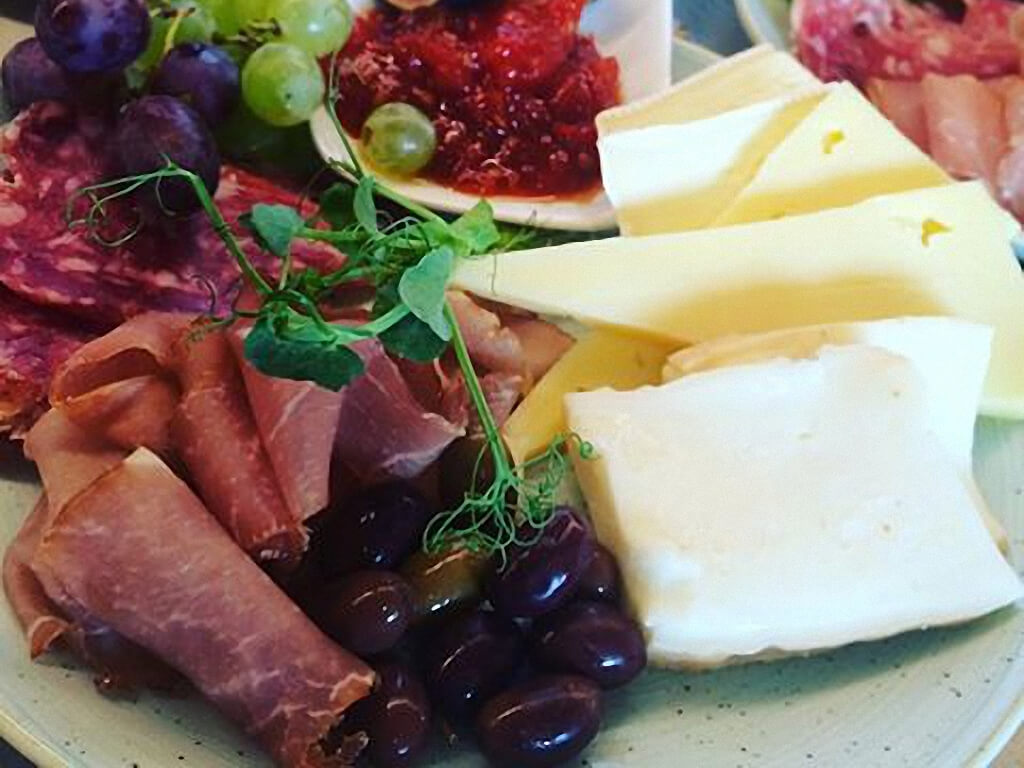 COME HOME WITH A SURPRISE!
Did you know that you can take a bag of delicacies home with you from OOTO? Call and place your order and we'll pack the best treats for you. Things like cheese, Italian ham, salami, olives, fresh bread and scrumptious pastries.
A cold beer after that long meeting or a glass of wine with your colleagues on Friday is always a hit. Perhaps a quiz will improve the mood, and you'll win of course. It's the perfect way to unwind and lounge about, we thought, which is why we got ourselves a beer and wine license for our café. Cheers!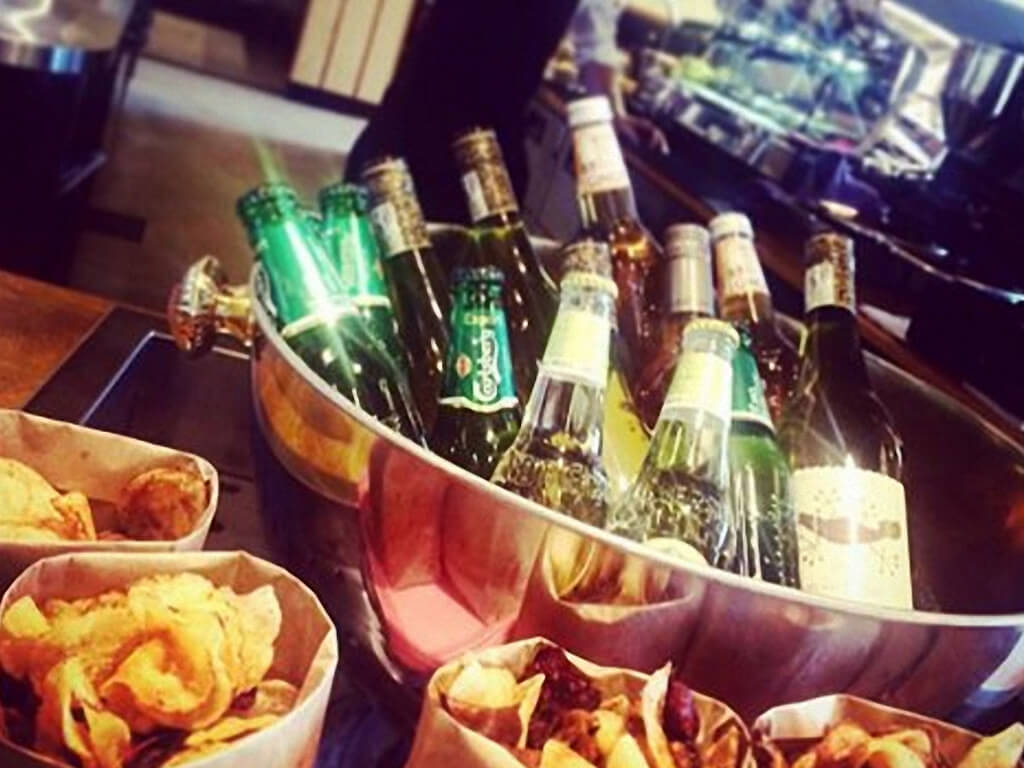 OOTO.THE MEETING PLACE FOR GUESTS, COLLEAGUES, FRIENDS & FAMILY. Scroll to top